Arkansas Turkey Hunting
Directory of 2 Arkansas Turkey hunting lodges, guides and outfitters in Arkansas.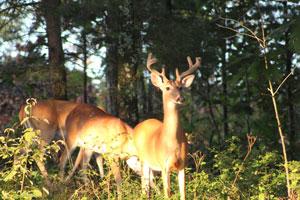 7973 Hanover Road, Mountain View, Arkansas 72560
Cell: (870) 213-5352
You won't find a better turkey hunting spot in Arkansas or better, more experienced callers and guides. Flocks are seen year-round in the fields on the farm, leading their poults in and out of the woods in late spring and early summer and ranging in the fields througout fall and winter. Gobblers are plentiful during hunting season, when they gather in mating groups. Our guides will help you choose the best spots to hunt, and will call for you if you would like, or leave you to it.

13 Abbey Lane, Little Rock, Arkansas 72227
Phone: (501) 537-0400
Southwind Outdoors leases private land in Arkansas for our club members' private and exclusive use. We locate good habitat, negotiate for exclusive access with the landowner and then enforce the contract. When you obtain a Lifetime Club Membership and pay annual dues, YOU can reserve properties for your family to hunt, fish, camp, hike, etc., as often as you like. You set your own schedule for all seasons and all types of game, and without any competition from others. All habitats are completely natural, and usage is managed by the club to avoid overuse. A huge inventory of properties ensures good land for every outdoorsman, regardless of the desired game or season. Harvest reports filed by other members enable you to pick the right property for you and your group.