California Turkey Hunting
Directory of 12 California Turkey hunting lodges, guides and outfitters in California.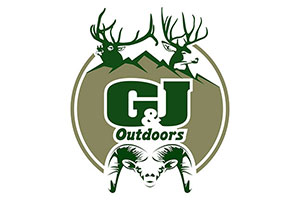 Featured Outfitter
PO Box 307, Auburn, California 95604
Phone: (530) 263-0492
We provide one day fully guided hunts in California on private land. Our premier properties offer prime Rio Grande Turkey habitat in beautiful settings. We have over 20 years experience hunting and calling gobblers and for the past several years have harvested on average 1 bird per hunt. Gobblers with up to 11 ¼" beards have been taken. These hunts are quite popular and usually book up before the season, so be sure to book your hunt early.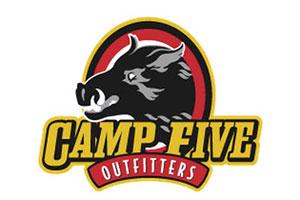 1530 Valley Quail Place, Paso Robles, California 93446
Phone: (805) 610-0031
Nothing is quite as exciting as seeing a big tom turkey come strutting into the decoys. Camp Five Outfitters conduct private land wild turkey hunts in southern Monterey and northern San Luis Obispo counties and run nearly 100% success. Limited fall hunting is available as well. A favorite with corporate groups, these hunts fill up fast. Combined with a wild pig hunt, great meals and comfortable accommodations you have the makings of a California combo hunt you will never forget! Contact us for more information about our hunts.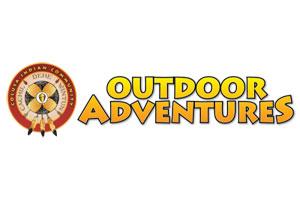 3730 Hwy 45, Colusa, California
Phone: (530) 458-8730
Outdoor Adventures is the exclusive guide service of the Colusa Indian Community and Colusa Casino Resort, offering full service turkey hunting. Managed by Casey and Regina Stafford, CICC Outdoor Adventures offers close to home, action packed guided trips in the North Valley. At Outdoor Adventures you are always priority one. The CICC Outdoor Adventures Team is a talented group of guides who hunt, fish and play outdoors on a daily basis. They are current on all the hot fishing spots, skilled waterfowl callers, supreme big game outfitters and talented outdoorsmen and women, who make certain that your trip is nothing but successful! fishing excursion, the professional and experienced team at Outdoor Adventures offers the best of the outdoors! The Colusa Indian Community takes tremendous pride in the properties they manage as well as the wildlife that inhabit them. The tribe is committed to habitat preservation, range improvement, and wildlife conservation through responsible hunting and fishing practices.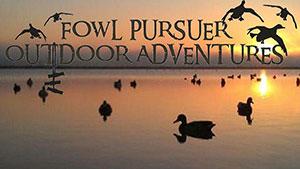 736 Killebrew Way, Galt, California 95678
Phonre: (916) 997-1877
Fowl Pursuer Outdoor Adventures is a premiere guide service offering first-class hunting adventures for both novice and seasoned outdoor enthusiasts. Each full-service expedition provides an exceptional opportunity to experience and appreciate Nature's incredible bounty from Los Banos, California to the Northern Valley. Fowl Pursuer Outdoor Adventures services include freelance waterfowl hunts, spring turkeys, pig hunts and scenic tours for photographers, bird watchers and other nature lovers. Other trips include dove and goose hunts.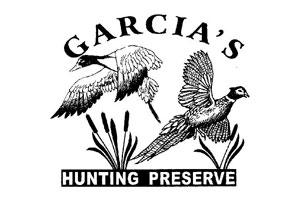 PO Box 897, Lincoln, California 95648
Phone: (916) 847-1584
Turkey hunts at GHP will get your heart racing and want you coming back for more. With a high success rate, each hunt will get you up close and personal with the turkeys where they are so close, they are practically walking over you. All turkey hunts are fully guided. The properties we hunt turkeys on are some of the best in the state. With properties in both El Dorado and Placer Counties we always have options. Our properties are never over-hunted. Whether we are hunting turkey out of a ground blind or on the move our goal is to get 20 yards from a trophy Tom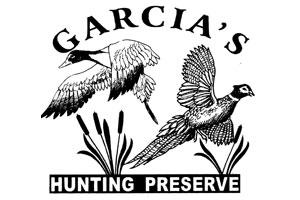 Lincoln, California 95648
Phone: (916) 847-1584
Guided Spring Turkey hunts at Garcia's will get your heart racing and want you coming back for more. With a high success rate, each hunt will get you up close and personal with the turkeys. Over 90% of all shots are taken at 30 yards or less. All turkey hunts are fully guided.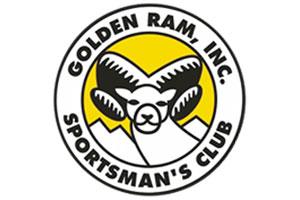 PO Box 4152, El Dorado Hills, California 95762
Phone: (916) 941-7880
Since 1971, The Golden Ram Sportsman's Club has been California's premier club for the avid outdoorsman. Founded by hunters, for hunters, Golden Ram has consistently exceeded the high expectations of California sporting enthusiasts for over 35 years. We are, in fact, the oldest club of our type in America!Our 16 ranches and 100,000 + acres offer our members the very finest hunting, fishing and camping the Golden State has to offer, including: deer, pig, waterfowl, fishing, camping, turkey, pheasant, quail, lodges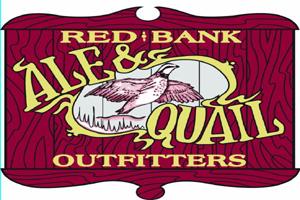 18875 Red Bank Rd, Red Bluff, California 96080
Phone: (530) 529-9435, Fax: (530) 529-9627
At Red Bank we offer a sustainable and ever-increasing flock of turkeys. In the fall hunters may take either a tom or a hen. In the spring only gobblers with visible beards may be taken. Our championship-caliber guides will teach you to call and offer helpful tips to bag your bird. All hunts takes place under regulations and season established by the state.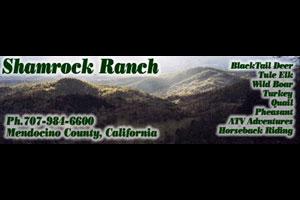 PO Box 356, Laytonville, California 95454
Phone: (707) 984-6600
The miles of grassy trails that skirt the ridge tops teem with dense coveys of Mountain and California quail and increasing numbers of ruffed grouse have been noted in recent years with the decline of predators. The ranch enjoys one of the largest populations of Russian wild boar in Mendocino county. Flocks containing as many as two dozen wild turkeys are commonly seen feeding along the slopes on the western side of the ranch. Several deep water ponds are stocked with large mouth bass and fish as large as ten pounds are frequently landed. In the warm summer evenings catfish and crappie can be caught along the rocky shoreline.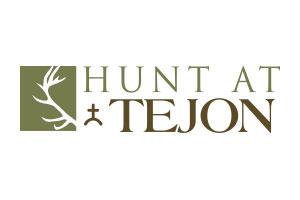 4436 Lebec Rd, Tejon Ranch, California 93243
Phone: (661) 663-4210
Tejon Ranch is an ideal location for a guided wild turkey hunt. Your guide is an experienced caller, and the Ranch's terrain offers plenty of opportunity for concealment and cover. This is a guaranteed reasonable shot opportunity* at a mature tom, a turkey with a six-inch or longer beard or a full fan of tail feathers. Your hunt will be scheduled for up to three days during the Spring. If we can't get you a reasonable shot at a mature tom, we will reschedule your hunt at no charge. However, it's the hunter's responsibility to know a mature tom and harvest the correct animal. Often, the guides may be set-up behind the hunter and are unable to communicate with them.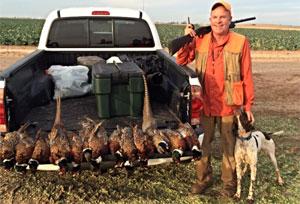 1600 Edgar Rd., Imperial, California 92251
Phone: (626) 255-1422
Begin the morning scouting for Turkey on your own or with a Guide over looking tall alfalfa, sudan grasses and natural habitat. Miles of natural covered ditches are roaded for easy walking. Kids 9 and older are allowed to hunt and non-hunters at no charge are encouraged to join in on the fun. Shotguns LEADS OKAY # 4 Shot Archery and Air Rifles are also allowed. Hunting license and bird stamp required.