Iowa Turkey Hunting
Directory of 5 Iowa Turkey hunting lodges, guides and outfitters in Iowa.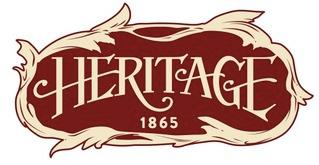 3144 Hyway S56, Promise City, Iowa 52583
Phone: (641) 780-2290
Let our expert guides lead you for an exciting turkey hunting experience. This package includes experienced guides, dogs, meals, lodging (double occupancy), hunting license, bird cleaning, and packaging.

1704 8th Ave., Belle Plaine, Iowa 52208
Phone: (319) 444-3912
License by Iowa Lottery apply with DNR in Jan. Zone 6. Lodging provided. $200 + tax/day/person. 3 day minimum.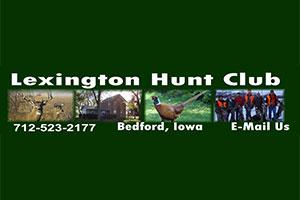 2438 State Highway 148, Bedford, Iowa 50833
Phone: (712) 523-2177
In Iowa, every turkey hunter has nearly a 50-50 chance of killing a tom turkey that's 5 to 10 pounds heavier than the national average! Iowa's turkeys not only grow larger than do turkeys in many other states, but are often more populous per square mile of suitable habitat as well.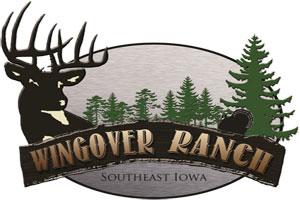 2553 340th St, Keokuk, Iowa 52632
Phone: (319) 526-2334
The renowned Wingover Ranch opened its doors in the mid 1960s. It was owned by a local corporation and its CEO named it appropriately after his love of bird hunting. The north woods style lodge, which features an entrance enclosed in picturesque pine trees, was created to provide comfortable accommodations for bird hunters who wanted a unique hunting experience. The grounds were developed into the perfect habitat for upland game and duck hunting, which captivated many famous figures who loved to bird huntThe last bird hunt at Wingover Ranch took place in 1985, after which it sat untouched for nearly thirty years. Nature has transformed the bird hunting paradise into the perfect habitat for world-class whitetail deer.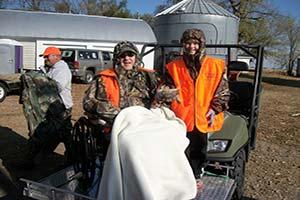 3043 Heritage Ave., Lorimor, Iowa 50149
Phone: (515) 462-2310
Winterset Hunting Club & Lodge, in Lorimor, IA, is Iowa's premium pheasant hunting club, continuously operated by Curt Sandahl since 1985. We are proud that many of our customers from across the U.S. hunt with us year after year. Our fields have excellent cover, range in size from 100-360 acres and are exclusively yours. We strive to provide the best hunting and hospitality for small groups to corporate events. Our bunkhouse lodge sleeps 12 and our home cooked meals are restaurant quality. Call Curt or Dave to inquire about a day hunt or an extended stay for a group. Happy hunting!