New York Turkey Hunting
Directory of 14 New York Turkey hunting lodges, guides and outfitters in New York.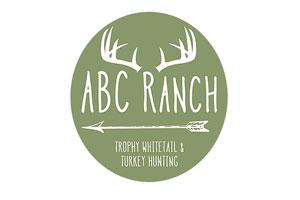 6497 Cunningham Creek Rd, Canisteo, New York 14823
Phone: (607) 301-3244
The spring Turkey season is May 1st - 31st. Hunts are semi-guided. Steuben County is known for some of the best turkey hunting in the state. Fall turkey season coincides with Bow Season and as an added bonus we invite our Bow hunters to bring their shotguns and do some turkey hunting.

185 Washburn Road, Gansevoort, New York 12831
Office: (518) 361-0986, Other: (518) 361-3482
We offer Turkey hunting as well as other upland game birds. Contact us for information.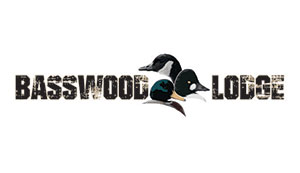 1101 County Rt 14, Rensselaer Falls, New York 13680
Phone: (315) 276-5704
We spend the month of May chasing longbeards. Basswood offers fully guided turkey hunting packages on thousands of acres of private property. The turkey population in the St. Lawrence River Valley has exploded over the last decade which, in turn, has provided outstanding success rates during the Spring season.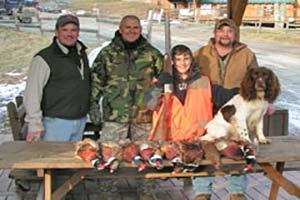 374 Neer Road, Long Eddy, New York 12760
Phone: (845) 887-4487, Fax: (845) 887-5436
Now booking semi guided whitetail hunts and fully guided spring turkey hunts. This year we will also be offering Semi-guided whitetail hunts and turkey hunts. The lodge and grounds are yours Sunday before opening day of the rifle season to the following Friday evening.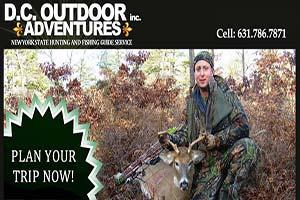 Selden, New York 11784
Phone: (631) 786-7871
Come and explore the thrill of the hunt and enjoy nature like you have never seen it before. Here at DC Outdoor Adventures, we have experienced and professional guides that provide the best action packed hunting and freshwater and saltwater fishing trips in the state of New York. We have action packed freshwater and saltwater fishing charters and hunting adventures that are waiting for you. After a guided hunting or fishing trip with DC Outdoor Adventures, going out on your own will never be the same. Whether you are a beginner or experienced hunter you will walk away with a great experience and hopefully a great catch. Our hands-on guiding and fishing techniques along with love for the outdoors, equal the experience of a lifetime. Both of our hunting and fishing trips are on Long Island and upstate New York.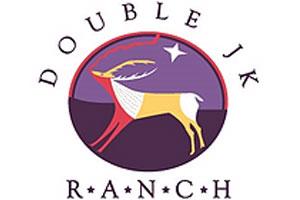 39 NE Mountain Road, Dover Plains, New York 12522
Barry: (914) 837-0373
Join us on our Bird Preserve for an upland experience the way it once was . . . naturalized birds hunted in coverts of native vegetation and cultivated forage crop of corn and sorghum; end the day socializing around the clubhouse fireplace with like-minded sportsmen and women. Double JK Ranch offers some of Dutchess County's finest upland bird hunting. Our farm-preserve is nestled in the Ten Mile River Valley, sharing borders with two of the county's most notable hunting preserves. We hunt pheasants, chukar, Hungarian partridge, migratory waterfowl and turkey.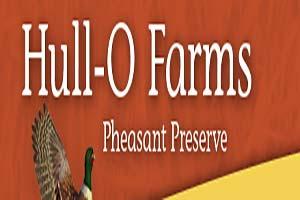 10 Cochrane Road, Durham, New York 12422
Phone: (518) 239-6950
HULL-O FARMS Game Preserve offers 1 on 1, 2 on 1 and unguided hunts for Spring Turkey! At present we are wintering over 150 adult birds feeding in one of our 40 acre fields of corn.

25 Roosevelt Ave, Stamford, New York 12167
Phone: (607) 652-8049
I specialize in Spring and Fall Turkey hunts. Imagine the excitement and satisfaction of calling in a monster Turkey for the kill.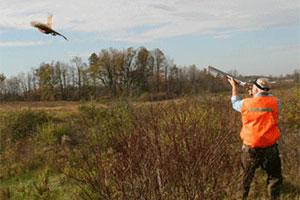 7885 Olmstead Road, Bloomfield, New York 14469
Phone: (585) 675-7765
Lessees have exclusive access to 600+ acres of corn fields, wheat fields, soybean fields, and woods to hunt wild turkey, deer and goose. Strictly managed to keep hunting pressure light and birds and game plentiful, opportunities are great for trophy bucks, sporting turkey, and Canada geese. Hunters must possess a current and appropriate New York State hunting license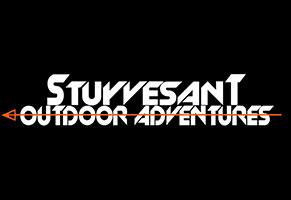 203 Hollow Rd, Stuyvesant, New York 12173
Phone: (518) 929-5210
Stuyvesant Outdoor Adventures is a New York Outfitter providing the best guided trophy turkey hunts that New York State, and the entire Northeast, has to offer. Our guided turkey hunts are both action packed and very informative; focusing on calling and set-up techniques. Due to our abundant flock of monster Toms (mid 20 lb. range is the norm), we have earned the nickname "The Saskatchewan of Turkey Hunting." While hunting your trophy turkey from one of our numerous custom blinds and tents carefully placed on over 3000 acres of prime, private, New York State hunting land, our experienced guides will gladly share their years of knowledge and experience with you; helping you hone your skills and create a successful technique.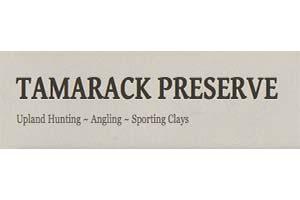 4754 RT 44, Millbrook, New York 12545
Phone: (845) 373-7084
Tamarack Preserve opened in 1992 as a non proprietary hunting and fishing membership club. The Club leases lands primarily from the Bontecou family for members to pursue upland birds, trout, bass, ducks, deer, turkey and geese. One of the primary reasons for the forming of Tamarack was to provide a vehicle to allow the lands to remain undeveloped and further the agrarian and sporting use of the property. The lands have been farmed, hunted and fished for nearly 80 years. The philosophy of Tamarack is to provide a relaxed and responsive atmosphere in which sportsmen and women may pursue fish and game. The Club caters more to hunters and sports-minded individuals than to those seeking a social environment as would be realized by membership in a country club. That is not to say that Tamarack will not host social events; however, there is a commitment to provide top quality facilities for the serious sports-minded souls seeking an excellent hunting and fishing environment.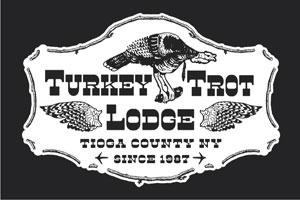 188 Tubbs Hill Road, Candor, New York 13743
Phone: (607) 659-7849
We are an all-seasons operation specializing in fair chase hunts for wild turkey and whitetail deer. Our operation is designed to provide excellent lodging and hunting opportunities for serious gun and bow hunters.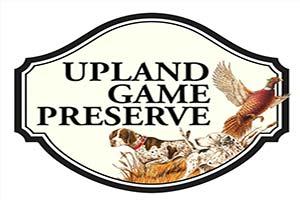 2998 Mills Rd., Montour Falls, New York 14865
Phone: (607) 546-4263
New York's finest wing shooting. Hunt pheasant, chukar, and quail in the beautiful Finger Lakes region. No hunting license required. You can hunt over your dog or we can provide a guide and dog. Reservations required.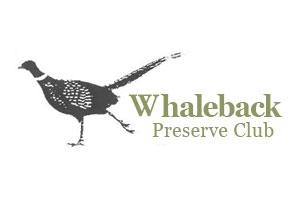 6290 South Hill Road, Middlesex, New York 14507
Phone: (585) 943-4698
Ideally located in the heart of the Finger Lakes Region Whaleback's terrain has something for every hunter: flat bird fields, rolling bush with edge cover, and mountainous areas of hardwoods for turkey and deer. Complete with streams and trout ponds, member's campsites and a trail system Whaleback's 700 managed preserve acres are 2000 feet above sea level overlooking beautiful Canandaigua Lake. This is pristine land with the most beautiful 50 mile views in Western New York State.