Oregon Turkey Hunting
Directory of 4 Oregon Turkey hunting lodges, guides and outfitters in Oregon.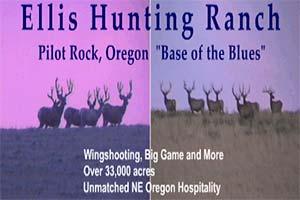 P.O. Box 494, Pilot Rock, Oregon 97868
Toll Free: (800) 543-9251, Phone: (541) 443-2381
We hunt Rio Grande turkeys on seven separate ranches. In eastern Oregon you can buy two turkey tags over the counter and harvest one turkey a day. We use camo from head to toe and usually call them in to a decoy, which has proven very effective. Our average harvest rate for the past three years is 80%.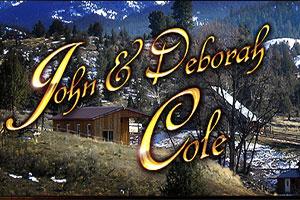 37816 Cottonwood Road, Monument, Oregon 97864
Phone 1: (541) 934-2080
I'm sure I'm not the first person to make the analogy that hunting an ole Tom Turkey is like hunting feathered elk, but there is a lot of truth to it. This is a very exciting hunt and a wonderful time of year to be hunting.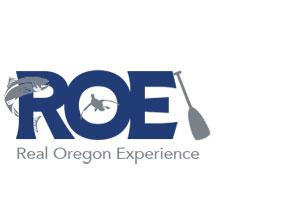 9349 Hwy 97 South, Klamath Falls, Oregon 97603
Phone: (541) 884-3825
Douglas County Oregon is the West Coast's Turkey Mecca. There are gently rolling green hills decorated with hardwoods. From a distance they look peaceful and serene. get closer and you'll find that strutting along or roosting in the trees are those challenging Turkeys. Smart, extremely wary and with excellent eyesight, these birds are easily spooked.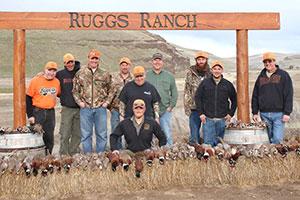 55549 Oregon 207, Heppner, Oregon 97836
Phone: (541) 676-5390
Ruggs offers a limited number of guided Spring Merriam turkey hunts. Our mountain terrain, mesas, and prairies make for a vast hunting region of these elusive birds. Your experienced guide knows the mountain property like the back of his hand and will be sure to get you in position for a shot at your bounty. The rest will be up to you.