Tennessee Turkey Hunting
Directory of 5 Tennessee Turkey hunting lodges, guides and outfitters in Tennessee.

1326 Warner Bridge Road, Shelbyville, Tennessee 37160
Toll Free: (800) 680-5964, Phone: (931) 684-9814
Very few people hunt for the food alone. It is more than a mere sport. There seems to be something inside us that pulls hunters to the woods and fields as the fall breeze comes blowing in mid October. Nature, itself, seems magnetic.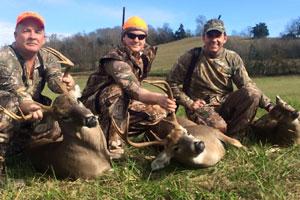 4301 Van Hill Rd, Greeneville, Tennessee 37745
Cell: (423) 620-7956, Home: (931) 852-4575
Looking for the best top spots for whitetail deer and eastern turkey hunting in Tennessee, Croys Cabins has the best top quality guides for all of Tennessee along with thousands of acres of quality deer and turkey management programs. We hunt exclusively on private QDM properties in Giles, lawrence and Maury counties in Tennessee. Do your research and you will find that these three counties are the heavy weight champions for deer & turkey hunting in the entire state of Tennessee.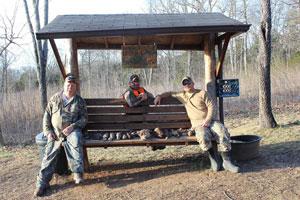 5802 Herschel Hudson Road, Lascassas, Tennessee 37085
Phone: (615) 631-6730
Family owned hunting preserve in Middle Tennessee. We have fast flying quail, pheasant and chukars in native habitat. Deer and turkey hunts also available. Attention Hunters: Looking for that special place to hunt? Vist us here at Dixie Quail, located in the small community of Lascassas,TN. Our preserve provides fast flying quail, pheasant and chukars raised in our natural native grass fields and woods. We have several reasonable hunting packages to choose from. Dog training packages are also available for your personal hunting companion.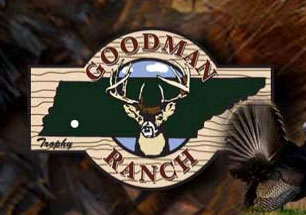 770 Proctor Rd, Henderson, Tennessee 38340
Phone: (731) 989-3220
Goodman Ranch offers excellent spring Tennessee turkey hunting. Tennessee has become one of the most popular states in the south for Eastern turkey hunting. We offer great terrain here at the ranch for hunting these wary gobblers. With beautiful hardwoods and pines, hills and hollows, fields and creek draws, and over 100 acres of clover fields, Goodman Ranch is the perfect place for a spring turkey hunt.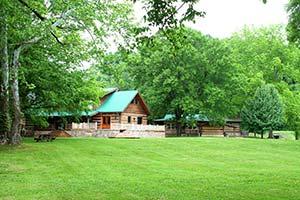 11826 Bold Springs Road , Dickson, Tennessee 37101
Phone: (931) 582-9932
Spring and Fall Seasons available. Check TWRA website for exact seasons and dates. All hunts are one hunter per guide. Includes lodging, meals, guides, game preparation and storage, open bar, and more. Orvis Endorsed Wingshooting Lodge.