Washington Turkey Hunting
Directory of 5 Washington Turkey hunting lodges, guides and outfitters in Washington.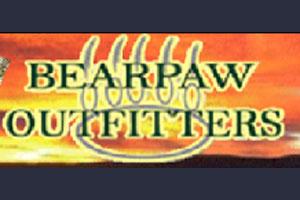 345 WA-20, Colville, Washington 99114
Phone: (509) 684-6294, Cell: (208) 852-6494
Merriam's Turkey hunting is extremely good in NE Washington. Guided turkey hunters average 300%+ shooting opportunity and 130%+ success. Stevens county has the most birds of any county in Washington and some of the highest turkey densities in the U.S. An amazing 75% of all turkeys taken in the state of Washington are taken in NE Washington where Bearpaw Outfitters have operated for 35 years.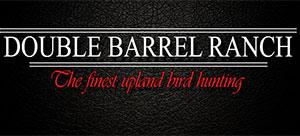 13501 S Harvard Rd, Rockford, Washington 99030
Hunting & Lodging: (509) 270-5518
Our quality turkey management program has produced one of the states highest number of wild turkeys per acre. Many of the these birds are trophy size. We have both the Merriam's and Eastern Marian species of turkeys. We hunt from mobile blinds or we will camo into the trees on the field edges. This is a fair chase hunt!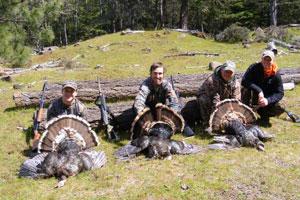 P.O. Box 322, Klickitat, Washington 98628
Phone: (509) 369-2366
We spend mass hours knowing where many groups of birds are. We use 4x4 and drift boat to access the many hunting areas. Most mornings we will put you on roosted birds. We hunt slow calling from time to time and when we get a talking Tom we close in the distance or lots of times are looking for our shooting positions and getting the decoy's out as he is on his way.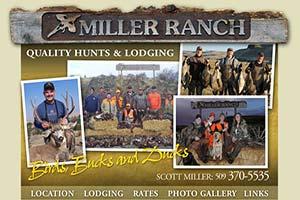 25010 W Martin Rd, Cheney, Washington 99004
Phone: (509) 370-5535
Miller Ranch along with Outdoor Hunting Adventures is a professional Eastern Washington State guide service offering guided and unguided hunting trips upland birds, waterfowl and big game.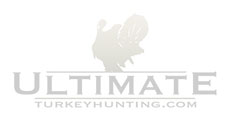 41 Sterling Ln, Tonasket, Washington 98855
Phone: (509) 869-3621
We are nestled in the scenic foothills of the Cascade Mountains of north central Washington state. From the sage brush covered semi-arid valley floor to the pine forests of the Cascade foothills, you will experience multiple hunting environments. Come and spend some time hunting and enjoying this unique historic ranch and shooting preserve.