Wyoming Turkey Hunting
Directory of 9 Wyoming Turkey hunting lodges, guides and outfitters in Wyoming.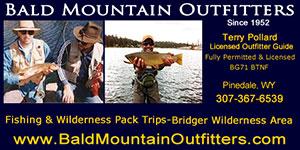 424 N Tyler Ave, Pinedale, Wyoming 82941
Phone: (307) 367-6539
The Black Hills of Wyoming, near Hulett, continue to offer excellent opportunities for the Merriams Wild Turkey. We hunt from our private land leases and stay in a 3 bedroom ranch house where we take all our meals. Our Spring hunts are for Gobblers only, while the Fall hunt can be combined with a deer and/or antelope hunt and you can consider any wild turkey.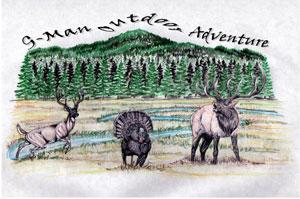 5519 Poker Dr., Rapid City, Wyoming 57703
Phone: (605) 545-3051
Our hunts take place on large Private ranch, that winters around 100 bird a year.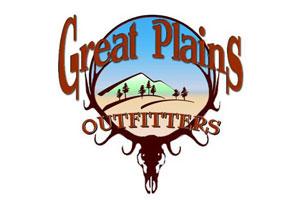 Sheridan, Wyoming 82801
Phone: (307) 890-6121
Join the GPO crew on one of our many leases to chase Merriam turkeys in the Spring! Add Nebraska to make this a two bird hunt!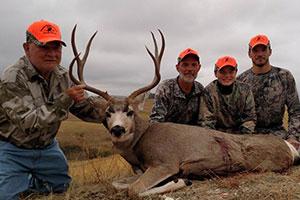 394 Beaver Creek Road, Sheridan, Wyoming 82801
Brant Hilman: (307) 672-6717, Ellen Allemand: (307) 751-8969
Located 10 miles from Sheridan, Wyoming. Each of the lodge bedrooms have a full private bathroom. Enjoy some of the finest turkey hunting Wyoming has to offer.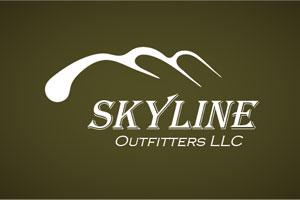 3626 D Road, Oshoto, Wyoming 82721
Phone: (307) 467-5958
This hunt will start April 12th and end May 20th in Area 1. Turkey hunts will be 3 (three) day, four wheel drive, semi guided hunts. If Client so chooses, an additional bird can be harvested for a fee.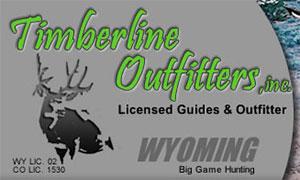 9602 West Milliron Rd., Cheyenne, Wyoming 82009
Phone: (307) 635-7288
Wyoming merriam turkey hunts offered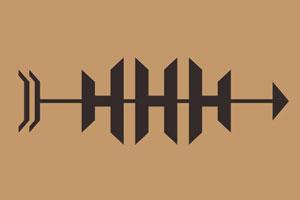 518 Goldie Divide Rd, Hulett, Wyoming 82720
Phone: (920) 744-5053
Mule deer, whitetail deer, Merriam turkey, sharp-tail grouse, fox, bobcat, coyote, and mountain lion can all be found on the property. Two mountain lion were shot off of the property in 2015. In 2014 we decided to start offering a limited number of hunts to conscientious sportsman outside of the family. We now offer spring turkey hunts, September archery hunts for deer, and mid November rifle hunts for deer.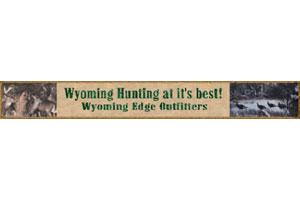 100 Mule Creek Rd, Hulett, Wyoming 82720
Phone: (307) 467-5663
The turkey hunting on our ranch is excellent. The turkey population is very high and we have a lot of gobblers and see a huge amount of jakes. Though we don't guarantee it, we do expect a 100% harvest success, partially because we have always managed this in the past. Our lodge sets up in the Black Hills forest type country with a lot of timbered canyons to hunt. Our season coincides with the heavy strutting period of our turkeys and because we hunt private ground, you won't run into a lot of call shy birds.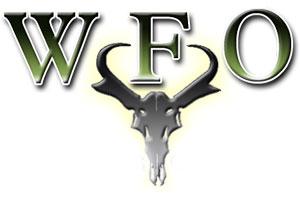 187 Early Creek Rd, Ranchester, Wyoming 82839
Phone: (307) 751-2297
Wyoming's Finest Outfitters lies in the heart of some of the most prime hunting ground in Wyoming. Located in the northeast corner of the state at the base of the Big Horn mountain, we are approximately 1 hour and 40 minutes from Billings, MT, Casper, WY and Gillette, WY. We specialize in archery elk, deer, antelope and mountain lion hunts on more than 180,000 acres of private land where game is plentiful and of trophy caliber. Our goal is to provide you with a 100% effort and a quality hunting experience.