Missouri Turkey Hunting
Directory of 14 Missouri Turkey hunting lodges, guides and outfitters in Missouri.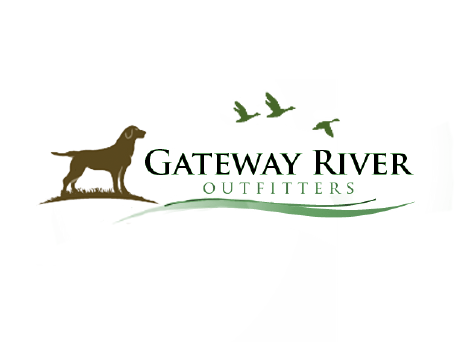 811 S. Moore School Rd., Troy, Missouri 66379
Phone: (636) 368-1463
What seperates Gateway River Outfitters from others? We LOVE spring turkey hunting and we love to put you within range of those thundering jelly-heads. We live for the spring turkey season which is why our success rate has been over 90% since 2010 on 1 bird per hunter kill rate. Not only do we kill trophy turkeys but we have fun! You will always remember the experience you had at our lodge and will cherish the friendship you will make with our staff.

Learn more about Gateway River Outfitters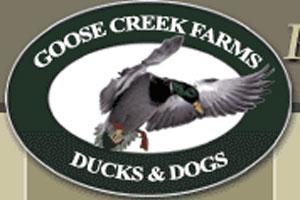 2475 Bonnie Lee Lane, Rogersville, Missouri 65742
Phone: (417) 886-2466
Goose Creek Farms offers excellent turkey hunting as it's down close to the Platte River, which is prime Missouri turkey country. The hillsides are full of flocks with possibly multiple opportunities to bag a big ole' tom!

Learn more about Goose Creek Farms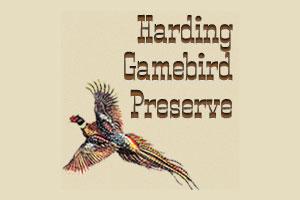 24637 East Hwy. T, Ridgeway, Missouri 64481
Phone: (660) 872-6746
We have hardwood timber consisting of mature hickory, oak and walnut trees for Missouri Turkey to roost in and Missouri Deer Whitetails to roam through. On our hunting acres we also have open crop fields of corn and soybeans, CRP fields, pastures and hay ground with some draws, and combinations of the above. We have food plots set out that the Whitetail Deer and our wild Turkeys run in every day.

Learn more about Harding Gamebird Farm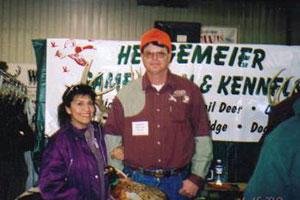 6822 Hwy B, Higbee, Missouri 65257
Phone: (660) 676-0776
Missouri has the largest eastern wild turkey population in the United States. When you come to hunt with us, you are provided with your own individual area to hunt with plenty of opportunity to harvest a turkey. With over 2000 acres to hunt there is plenty of room for everyone.

Learn more about Heggemeier Kennels & Game Farm
276 NE 20th Street, Trenton, Missouri 64683
Phone: (660) 359-5607
Missouri Spring turkey hunting is excellent with an excellent turkey population. We have a 95% success rate since our beginning in 2003.

Learn more about Honey Creek Outfitters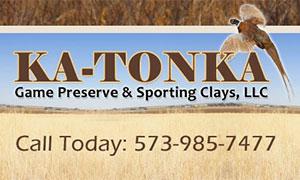 57290 Cumberland Trail, New London, Missouri 63459
Phone: (573) 985-7477
We have abundant turkey on our property and would love to host your turkey hunt! Our spring season is always the last of the April into the first of May. Turkey hunts book fast so be sure to get yours booked early. Just give us a call or send us an email for more details. ALSO...After your hunt you can enjoy a round of sporting clay, or even fishing trips to Mark Twain Lake or the Mississippi River. Packages can be flexible to meet your needs. Just get a hold of us and we will put a package together just for you.

Learn more about Ka-Tonka Clay Sports & Hunting Preserve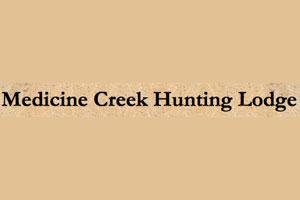 12526 State Highway M, Powersville, Missouri 64672
Phone: (660) 592-2928
Located in Putnam and Sullivan Counties of Northern Missouri and offering quality whitetail deer hunts. We offer 1 to 5 year leases, to hunters for Whitetail deer and turkeys.

Learn more about Medicine Creek Hunting
22187 Urchin Lane, Denver, Missouri 64441
Phone: (816) 390-2147
Missouri Turkey Hunting! We have 100% kill rate on all 3-day guided hunts! Northwest Missouri Outfitters LLC is a small, family run business located in the northwest part of Missouri close to the Iowa line near Denver. As a smaller operation, we're dedicated to each and every client and to making sure your hunting trip is the best it can be. We work full-time throughout the year to ensure our clients have the best odds in the fall.

Learn more about Northwest Missouri Outfitters LLC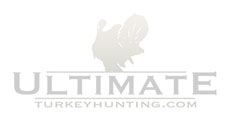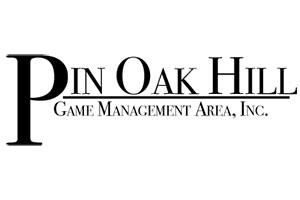 13396 Z. Hwy, Bogard, Missouri 64622
Phone: (660) 745-3030
If you're looking for a quality Turkey Hunt, look no further! Our experienced, friendly guides can take you on an exciting hunt. Located in northern Missouri, we have rolling hills, bottom fields and timber ridges. This terrain offers prime habitat for Eastern Gobblers!

Learn more about Pin Oak Hill Game Mgt. Area Inc.
644 East 550th Road , Walnut Grove, Missouri 65770
Phone: (417) 840-2439
Our Kansas and Missouri leases are jam packed with gobblers. A frequent question we are asked is; "What are your success rates"? A lot depends on the hunting conditions, i.e.: the weather. 99% of our customers get their birds. The biggest mistake made is taking shots over 40 yards. We recommend using rangefinders.

Learn more about Ridge Runners Guide Service
RR1 Box 22A, Arbela, Missouri 63432
Phone: (660) 945-3775
Royal Flush Outfitters offers some of the best turkey hunting in Northeast Missouri. Our hunting camp in Missouri was designed BY hunters FOR hunters. Located in beautiful northeast Missouri (Scotland county, just 8 miles south of the Iowa border) it is situated in some of the best turkey habitat in the country. Royal Flush has the luxury of offering hunts in both northeast Missouri and southeast Iowa. If you are looking for a truly quality hunting experience, great food and comfortable lodging, excellent guides, BIG bucks and gobbling turkeys- LOOK NO FURTHER. Give us a call.

Learn more about Royal Flush Outfitters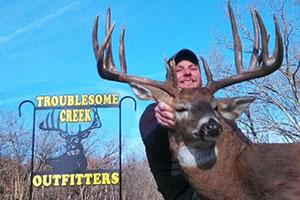 29351 160th Ave, Ewing, Missouri 63440
Phone: (660) 278-4500, Rob: (217) 430-7959
Troublesome Creek Outfitters owns and leases nearly 6000 acres of land in Lewis County, Missouri for your spring turkey hunting experience. Troublesome Creek Outfitters is operated by hunters for hunters. We own or lease approximately 6,000 acres in Lewis County Missouri. We offer bow and gun for spring turkey hunts. For the serious archer we have dedicated archery only property.

Learn more about Troublesome Creek Outfitters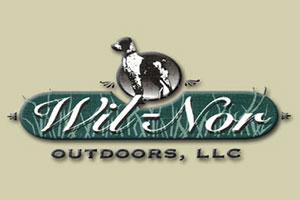 9298 Highway WW, P.O. Box 92, Dittmer, Missouri 63023
Phone: (636) 274-4233
20,000 acres of leased property in northern Missouri. Hunt Deer, Turkey, Pheasant, Quail, Rabbit, Squirrel, Furbearers, and Coyotes.

Learn more about Wil-Nor Outdoors